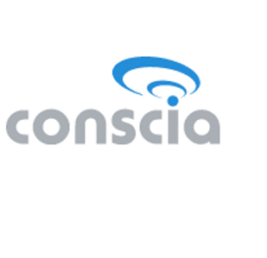 Job Description
– Strävar Du efter att bli bäst inom nätverk?
– Vill Du arbeta tillsammans med de absolut bästa Cisco-experterna?
– Har Du erfarenhet som konsult och vill hitta mer spännande uppdrag?
– Har Du arbetat med Cisco Säkerhet, SDN eller andra aktuella Cisco-lösningar?
– Har Du inlett Din Cisco-certifieringsresa med minst en CCNP?
Då kan vi erbjuda dig en fantastisk tjänst som konsult. På svenska Conscia samlar vi 130 Cisco-certifieringar, 24 av dem på expertnivå, i ett snabbrörligt bolag som helt fokuserar på lösningar med Cisco-teknologi.
Vi har flest certifierade Cisco design (CCDE)-experter i världen utanför Cisco, och vi kan erbjuda dig de mest spännande uppdragen och den mest utvecklande arbetsplatsen.
Kontor i Stockholm, Malmö & Göteborg
Med kontor i Stockholm, Malmö och Göteborg bor och jobbar vi  över hela Sverige som delar av ett erfaret, tryggt och mycket tajt team med många gemensamma aktiviteter – just nu söker vi en konsult till vårt kontor i Göteborg. Som konsult får du med vår designprocess ta fram och implementera validerade lösningar med utmanande krav.
Vi satsar på kompetensutveckling
Conscia är Årets Cisco Kompetenspartner och även Ciscos Partner of the Year 2019 i norra Europa och har en mycket kraftig tillväxt. Vi satsar hårt på kompetensutveckling med utbildningsträffar var sjätte vecka och konsulter närvarande på alla större Cisco-event i Europa eller USA. Vi är en del av den europeiska Conscia-koncernen med verksamhet i Skandinavien, Tyskland, Nederländerna och Slovenien.
En utvecklande roll vågar vi lova!
Kontakta oss på hr-se@conscia.com med din ansökan eller dina frågor!
Other jobs you may like